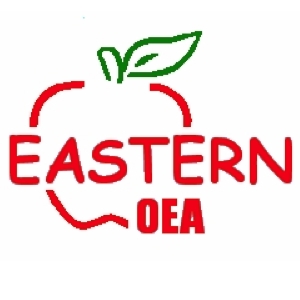 The Eastern Ohio Education Association is an affiliate of the Ohio Education Association and the National Education Association. Eastern was founded in 1869 as the Eastern Ohio Teachers Association.
Our district consists of the following counties: Belmont, Coshocton, Guernsey, Harrison, Jefferson, Monroe, Muskingum and Noble. These counties makeup the scenic rolling hills of Eastern Ohio.
There are forty-one (41) active locals in our district. Our locals range in size from twenty (21) members to two hundred twenty-one (228) members. Our total membership is three thousand six hundred seventy three (3573) including educators and educational support professionals.
The governance of the Association consists of a twelve (12) member Board of Directors and three officers. Day-to-day activities are overseen by an Executive Director. Two representative assemblies are held each year.